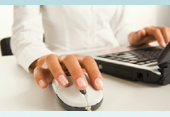 Promote verified (interviewed and pre-screened) job seekers to employers Australia-wide!
Appoint MeŽ connects you with people who are looking for work and employers who are looking for workers. You have access to self-listed job seekers on our database and can invite them to an interview via a link on our website. Once the job seeker accepts the request, you are provided with their details.
You can also set up email alerts to be notified of job seekers who meet your criteria, as soon as they are added to our database.
Appoint MeŽ is diligent in providing all parties with a professional and ethical service, we respect user privacy over the internet and this is of utmost importance to us, click here to read our on-line privacy policy.
Help remote and essential workers who are looking for work during the COVID-19 Pandemic as well as employers with hiring needs, Sign up now!

Registration *must be licenced to register*

Creating a recruiter profile with Appoint MeŽ is a simple and hassle free process. To register, complete the online form below and submit. We will then contact you to verify your details and provide you with access to our services.